Here's what the day will look like:
April 1st, 2017

10am: Mimosas + Mingling
Arrive at Jess' house and enjoy a mimosa and mingle with Blair, Jess, and other students before we get to work! We're setting up shop, classroom-style, in Jess' living room, where we'll have desks and a tv screen to walk you through everything, step-by-step!


10:30am: DSLR basics–Using your Equipment
In this section, we'll go over equipment–types of camera bodies, lenses, anything you need to know about hardware. Then, we'll go over the basics of ISO, Aperture, and Shutter speed, and how to use these with your manual settings to get the perfect photo.
11:30am: How to take better photos: The art of composition and working with light
In this section, we'll teach you how to take better photos–arranging flatlays, vignettes, the best angles for the type of shot you're getting, and how to determine where the best lighting is for your photos.


12:15–12:45: Lunch!
Lunch will be provided–menu is TBD, but we'll make sure to do our best to accommodate any food allergies!


12:45–2pm: Shooting Practice
We'll practice shooting in both indoor and outdoor scenarios (field trip!) and several types of situations–photographing food and interior objects inside, and taking street-style photos outside. We'll then pair you up with a partner (or two) and send you on a photo scavenger hunt, and then go over the results together!


2:15pm-3:15pm: The Basics of Lightroom Editing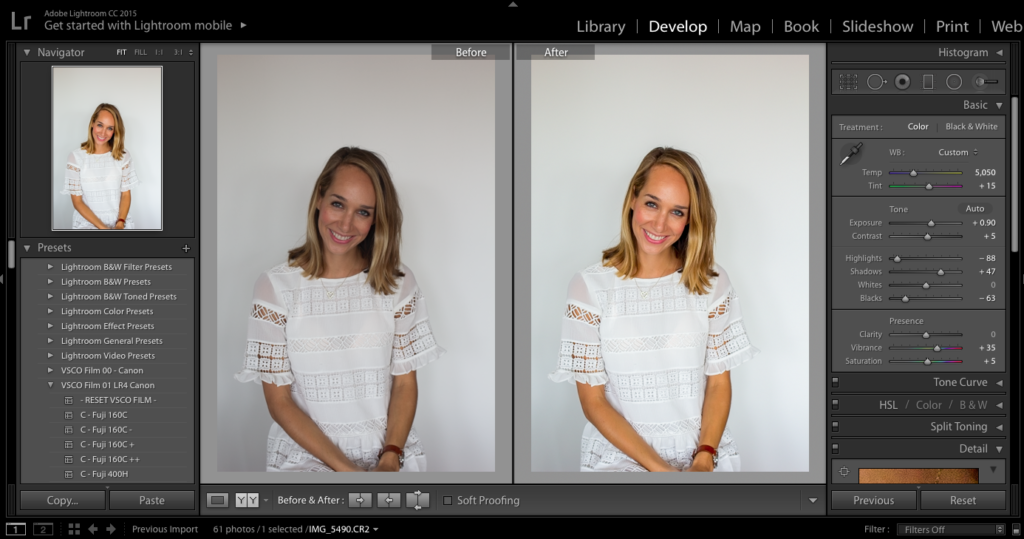 After you've had plenty of shooting practice, we'll head back inside to edit our photos together–going over the basic edits we apply to all of our photos in Lightroom. You'll get our one-on-one feedback along the way.


3:15pm-4pm: Branding your photos and developing your own aesthetic
After getting the basics down, we'll then show you how to use more advanced features of Lightroom to customize the way your photos look and feel, and how to develop your own unique aesthetic.


4pm-5pm: Free time to practice and get our feedback on anything you learned that day!
The last hour is yours to continue working on whatever area you'd most like to focus on, and get our help along the way! Want to continue practicing your shooting skills and get our one-on-one feedback? Great! We're there for guidance. Want to talk with us about editing your iPhone photos? We'll dish everything we know! You can use this time with us however you'd like.


5pm: Wrap up!
You'll walk away with all the knowledge you need in your pocket to start taking great blog photos (and how to teach others how to help you take them, too!)